The Roxy Presents: Green Room
Filmmakers, musicians, creatives, and crew — gather around to experience the ultimate venue for a private event. The Green Room at The Roxy Hotel, a luxurious private event space, has just opened and is providing the perfect setting for New York's entertainment industry to host pre or post-screening cocktails, panels, interviews, pop-up showcases, creative meet-ups, and other special occasions.
An Exclusive Event Space in the Heart of Downtown NYC
Nestled on the border of SoHo and TriBeCa on Church Street you'll find the entrance to the Green Room, a luxurious private room dedicated to giving entertainment industry professionals a home to host intimate gatherings. With a capacity of 14 people in 600 square feet, the Green Room offers a magical landscape outfitted with the latest tech and versatile seating to accommodate a creative environment for collaboration.
Step off the busy streets of downtown Manhattan into a new world — the street-facing windows are adorned with blackout curtains to give you ultimate privacy. Whether you're looking for somewhere to conduct an important interview, sip a glass of champagne, form new connections, or simply relax before or after a gig, the Green Room offers a cozy refuge from downtown.
Boasting a performer's paradise in a luxury setting, those holding special screenings at The Roxy Cinema or jamming out at The Django will have the opportunity to relax in their own private space for rent.
Elevate Your Special Event with The Green Room's Luxury Features
Distinguishable features include lux furnishings, lighted vanities, a wet bar, and a kitchenette fused with meticulous design details that pay tribute to music and movie magic. Lounge in elegance in this modern-style room featuring a comfy sectional with fun decorative pillows and two club chairs, making it an excellent spot for chatting or playing a few card games over drinks.
Guests will have access to the following:
– A 70-inch TV with HDMI capabilities
– Built-in sound capabilities 
– Dedicated Wifi 
– Six vanities with built-in beauty lighting 
– Versatile seating options 
Catering can be arranged through The Roxy Hotel should you wish to dine in the Green Room. 
Reserve the Green Room at Roxy Hotel
The Roxy Hotel is here to entertain, and a haven for entertainers. Don't miss the opportunity to host your next special event in this stunning unique space with all the amenities you need. For booking inquiries please contact Events@RoxyHotelNYC.com
Whether you are hosting a small gathering or a larger crowd, The Roxy Hotel offers a diverse range of private event spaces both indoors and outdoors in addition to the Green Room. Rent out The Django for a live music show, The Roxy Cinema for a private screening, or The Roxy Workroom for a business meeting.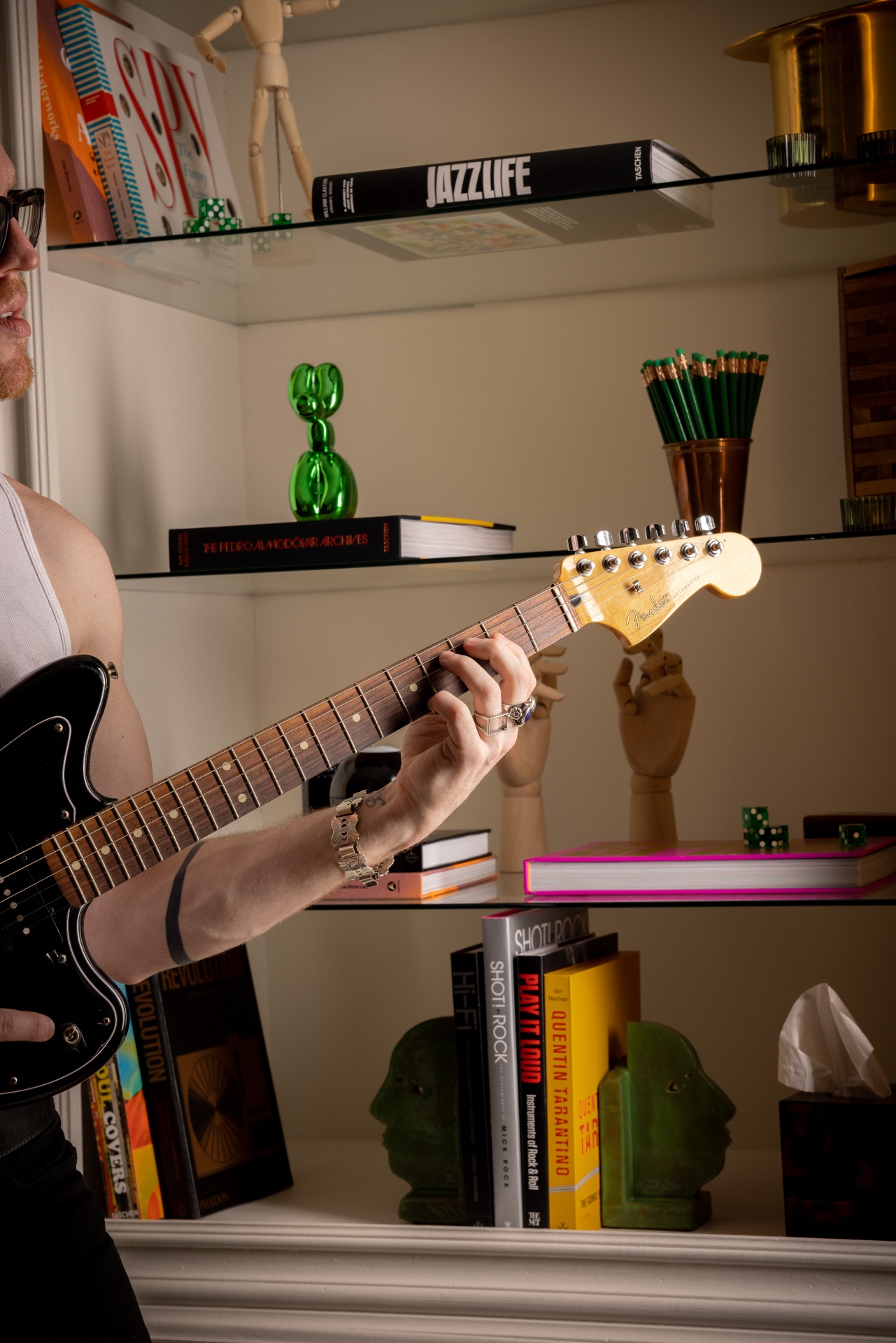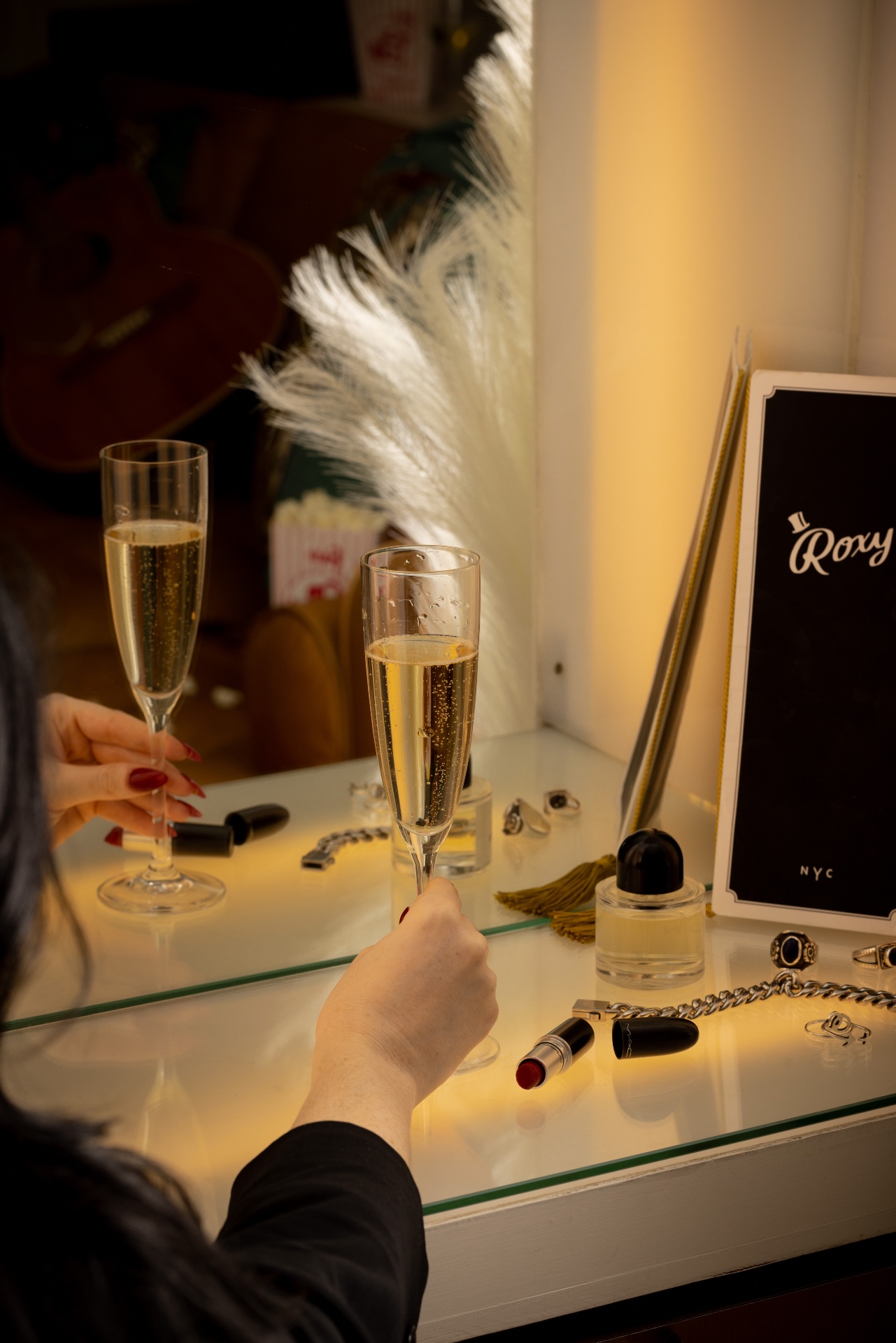 You May Also Like